Plant Could Block Doorway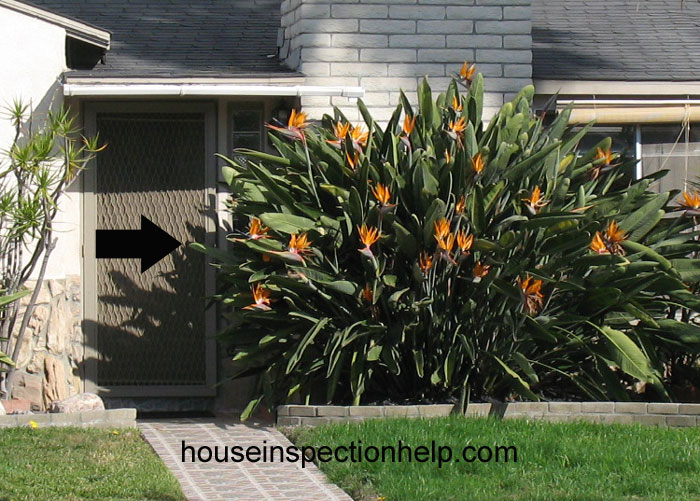 This Bird of Paradise looks wonderful and I love to see nice plants like this around the house, especially in the front yards.

This plant does not look like it's going to create too much difficulties when entering the house.

Some plants on the other hand could create problems and you need to consider how fast some of these plants will grow and how large they can become, before planting.

Some plants will require regular maintenance and could become a nuisance if planted too close to your front door.

Before buying any plants you should ask the nursery about how large these plants will become. Some of the people that work in these nurseries can provide quite a bit of information that could be helpful. What does it hurt to ask?