Smoke Stain On Outlet Cover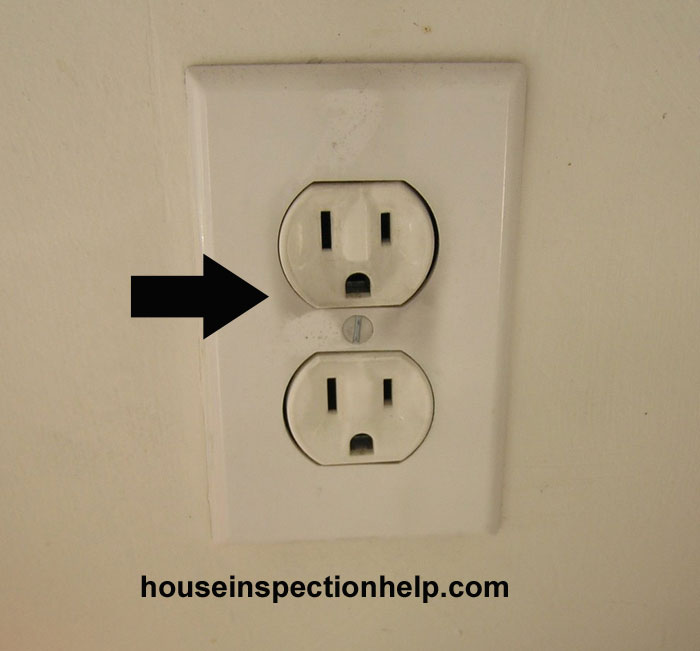 As you can see this picture is a close up of an electrical plug that has some dirt on it and needs to be cleaned off.

This however might not be the case and as a home inspector you will need to remove the electrical plug cover and inspect the outlet for damage.

This substance on top of the outlet could actually be dirt and a simple wipe with a dry towel would get rid of it.

Do not assume that this is dirt and not a problem with the electrical outlet.

Remember if you do not feel comparable around electricity, do not touch any electrical parts in the house and hire an electrician to investigate further.