House Site Arial View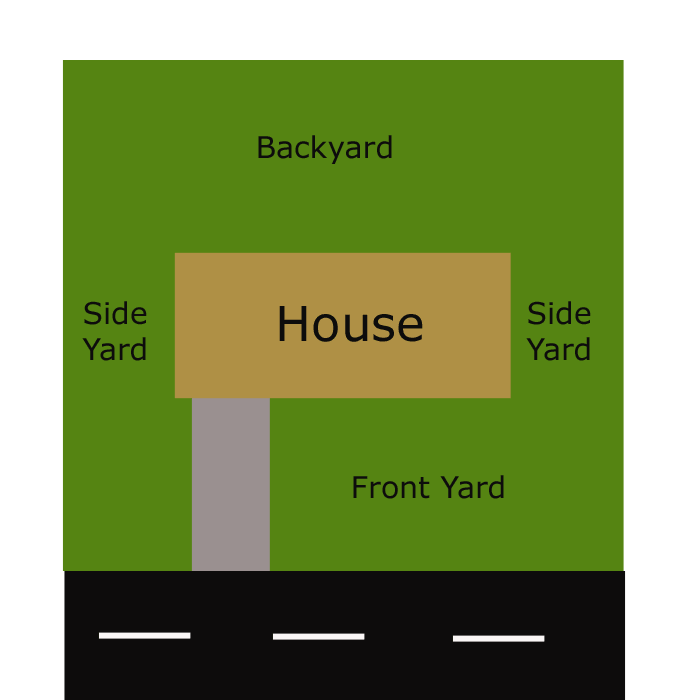 The house aerial view would be a view from an airplane above the house property. So in other words if you were above your house looking down you would have an aerial view of the property.

You can see the location of the street, in front of that is the front yard and the house, with the side yards and of course last but not least in back of the house, the backyard.

I am not showing the garage here, don't forget some garages will be located in the rear or back yard of the house. Some garages will be attached or detached from the home also. If there is a garage located in the rear of the house you could have an alley located behind the home for additional access to your property.

This gives you an idea of what your property easements would be also. Your easements will be the distance from the house to your property lines. You will have a front easement, back easements and side easements, which could different measurements on each side. For example the right side property easement could be 10 feet, while the left side easements would be 25 feet.