Bathroom Structural Floor Damage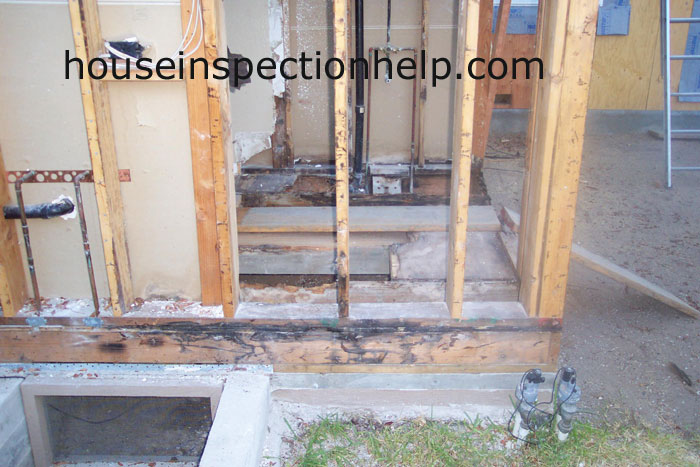 The structural damage caused to this bathroom was from a poorly installed bathtub. The structural damage was pretty extensive and required replacing floor joist, floor sheeting and areas of wall framing.

Here's a great example of a remodeled bathroom that was less than two years old and looked nice from the inside but once the stucco was removed on the exterior, the extent of the damage became visible.

While inspecting some homes, you will run into situations like this and have no idea from the outside, what the inside looks like. The interior of this bathroom looked good and would definitely give someone an illusion that the bathroom framing would be in great shape.

Crawling underneath the house with a flashlight to inspect the floor framing, you would have noticed the damage to the floor joist and floor sheeting. However you would have never been able to see the damage behind the shower walls, without removing the tile or stucco.

It's hard to imagine this bathroom was remodeled less than two years ago and the damage is so bad. This is what water can do in a short period of time to wood.

Never assume that everything is fine while doing any home inspections.